82 procent av intervjuade säkerhetsexperter uppgav att deras medarbetare övergick till att arbeta hemifrån under 2020 men bara 30 procent utbildades i säkert distansarbete.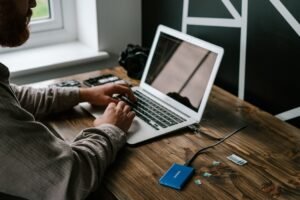 Proofpoint, Inc. (NASDAQ: PFPT), ett ledande företag inom lösningar för cybersäkerhet och regelefterlevnad, har idag släppt den sjunde utgåvan av den årliga rapporten  State of the Phish.
Rapporten kartlägger trender och upplevelser inom bedrägeriformen nätfiske – phishing – för att ge insikter om användares säkerhetsmedvetenhet, sårbarhet och motståndskraft.
Rapporten är baserad på två tredjepartsunderökningar med 3 500 förvärvsarbetare respektive 600 informationssäkerhetsexperter i sju länder. Den bygger även på analyser av data från fler än 60 miljoner simulerade nätfiskeförsök som sänts av Proofpoints kunder till verksamheternas egna anställda i utbildningssyfte under ett år, samt 15 miljoner e-postmeddelanden som användare rapporterat genom funktionen PhishAlarm.
Fler än 75 procent av de deltagande informationssäkerhetsexperterna uppgav att deras verksamhet drabbats av nätfiskeförsök – både med och utan framgång – under 2020.  66 procent av företagen hade också påverkats av ransomware-attacker, och fler än hälften valde att betala den begärda summan, men i ett växande antal fall ledde det i sin tur till ytterligare krav.
"E-post fortsätter att vara den mest tilltalande angreppsmetoden för cyberkriminella. Att säkerställa att användare förstår hur man upptäcker cyberattacker, och vikten av att rapportera dem, är mycket viktigt. Det gäller inte minst i ett läge där användare fortsätter arbeta på distans i stor utsträckning – och hemmet är oftast en mindre säkrad omgivning än arbetsplatsen. Även om många verksamheter uppger att de levererar säkerhetsträning till sina anställda, visar våra data att det finns utrymme för förbättring", säger Örjan Westman, Nordenchef på Proofpoint.
Rapporten slår fast behovet av att ha en cybersäkerhetsstrategi med människan i centrum, med flexibla utbildningar som tar hänsyn till förändrade förutsättningar, likt dem som verksamheter tvingats förhålla sig till under pandemin. Bland de 82 procent av säkerhetsexperterna uppgav att deras medarbetare växlade till att arbeta hemifrån under 2020, men bara 30 procent uppgav att medarbetarna utbildades i säkert distansarbete. Fler än 50 procent av dem som hade fått enheter från en arbetsgivare ger tillgång till dessa till vänner och familj.
Fler data från rapporten:
Fler verksamheter utsattes för framgångsrika nätfiskeattacker under 2020. Fler än hälften, 57 procent, av de säkerhetsexperter som deltog i undersökningen uppgavs att en framgångsrik nätfiskeattack hade ägt rum under året.
Två tredjedelar av företagen i undersökningen hade drabbats av ransomware-attacker under 2020. Fler än hälften av de drabbade företagen valde att betala den begärda lösensumman för att minimera skadeverkningarna, men av dessa utsattes nästan 40 procent för ytterligare krav på pengar – det är en ökning med 320 procent jämfört med när samma fråga ställdes 2019. Andelen som valde att betalade utpressarna mer än en gång ökade med 1 500 procent.
80 procent av de undersökta företagen uppgav att utbildningar i säkerhetsmedvetande har haft effekt mot nätfiskeförsök. I de simulerade bedrägeriförsök som i utbildningssyfte skickades till Proofpoints kunder misslyckades man med att upptäcka nätfisket i 11 procent av fallen i genomsnitt.
Skillnaderna är stora mellan olika yrkesroller. Inköpsansvariga misslyckades med att identifiera simulerade nätfiskeförsök i endast sju procent av fallen, medan underhålls- och lokalansvariga placerade sig längst ner, och lät sig luras i 15 respektive 17 procent av fallen.
Tillverkningsindustri var den hårdast drabbade sektorn för nätfiskeförsök under 2020. Men företag inom den sektorn var också bland de mest aktiva i att testa användarnas reaktion med simuleringar.